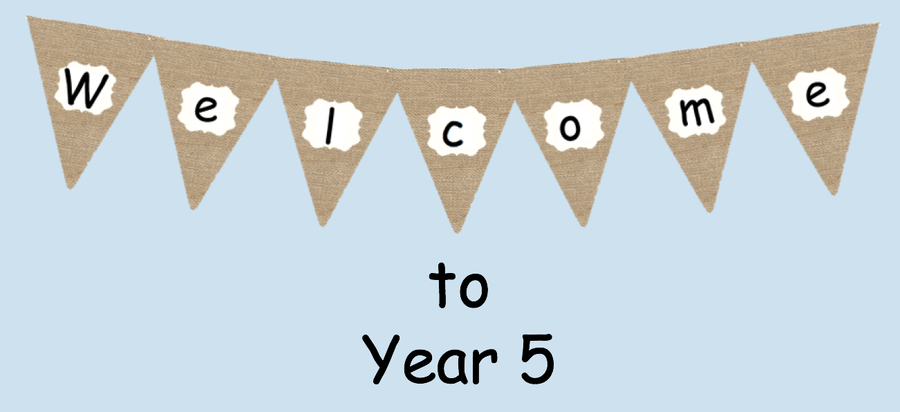 Class Teacher: Mr. Russell
Learning Support Assistants: Mrs. Rani and Mrs. Wood
Latest news from Year 5 - October 2018
In Science, we have been investigating and predicting what me may look like in the future by using the the APP, 'Age booth'. We discussed the changes that occur as we progress to old age and evaluated our predictions. Some of us noticed that we may look like our Grandparents as we have many of their characteristics!
We have also been learning about the various stages of human growth, including: foetus, baby, child, teenager and adult. We have also discussed and learnt about the changes that will occur as we progress through puberty.
In History, we have been developing our skills of chronology, identifying what we can learn from sources and also comparing the present to the past. This has helped us learn about when the Viking and Anglo-Saxon battle for Britain occurred as well as learning and comparing the Anglo-Saxon and Viking characteristics, values and ideals. We have also compared Anglo-Saxon Kings to identify who was most successful. The majority of the class believed King Athelstan to be more successful in comparison to King Alfred, however some believed that Athelstan's reign was only a success because of Alfred's Danelaw agreement.
In English, we have been developing our understanding of concise expanded noun phrases and parenthesis as well as re-capping on the grammar expectations from Lower Key Stage 2 to help us write a non-chronological report on the terrible beast, Grendel and also to write a diary entry in the role of King Hrothgar - detailing his personal views and feelings on Beowulf's battle.
During our Maths learning, we have been developing our knowledge of place value including numbers to a million and decimals to a thousandth, reading and writing numbers and also using the powers of ten. Soon, we will be applying this knowledge to develop our ability to mentally add and subtract larger numbers.
A typical week in Year 5: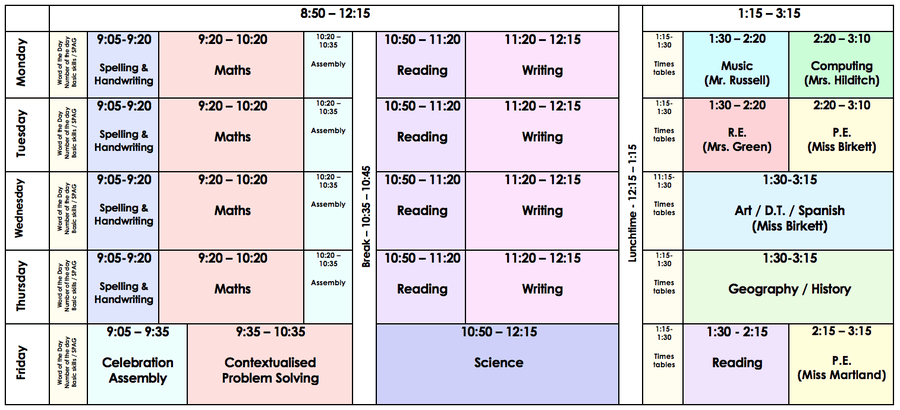 Children will require their Outdoor P.E. Kit on Tuesday and Friday.
Our current learning challenge question: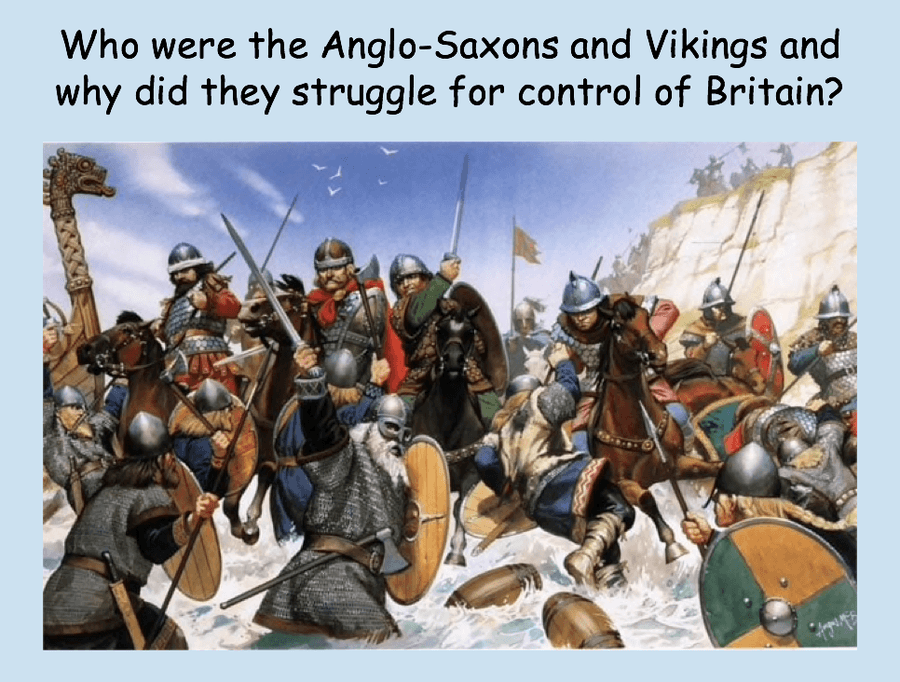 The quality texts that we are reading: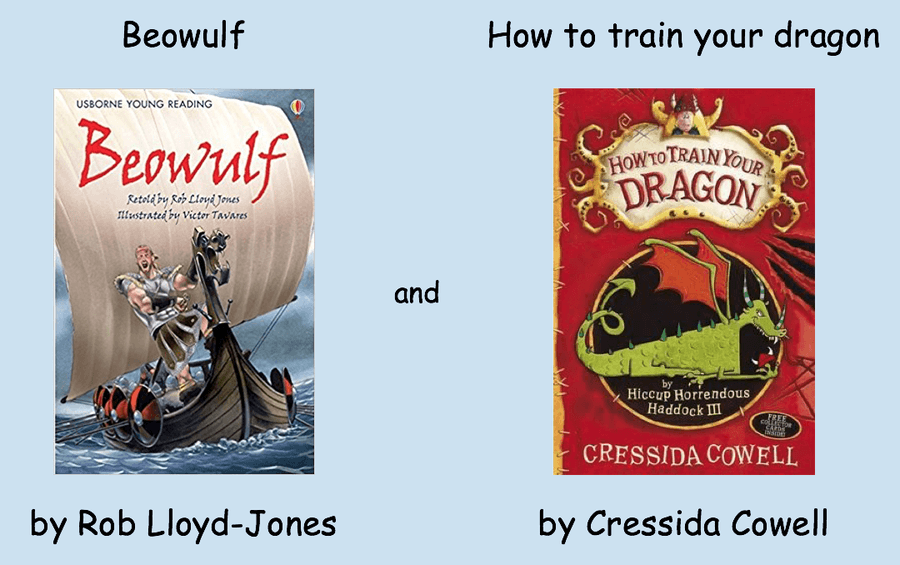 Our current Science investigation question: