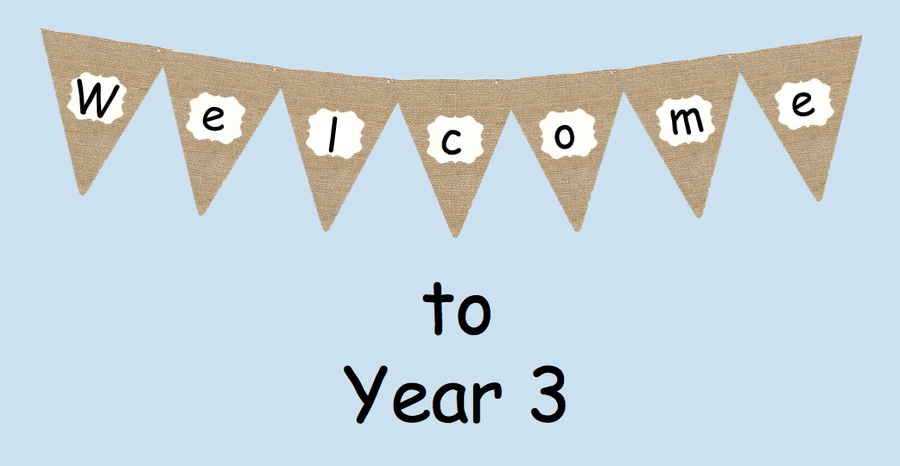 Class Teacher- Mr. Voaden
Learning Support Assistant- Mrs. Voaden
Hello and welcome to the Year 3 class web page.
Here, you will find information about our current learning and any additional news.
Home Learning

- Home learning will include 'Spelling Shed', 'Reading', 'Times Tables' and some family orientated activities to complete.
Spellings

- New spellings will be given on 'Spelling Shed' every Friday, ready for a spelling test the following Friday.
P.E.

- Children will take part in outdoor P.E. on Monday, swimming on Wednesday and gymnastics on Friday each week. Please ensure that the necessary clothes are in school for those days.
If you would like to discuss any part of your child's learning with me, I am usually available after school on the KS2 playground. Alternatively, you can send a message via class dojo or arrange a more convenient time at the school office.
Thank you for your continued support,
Mr. Voaden.
Follow our learning journey in Year 3
Our Spring Term topic is:
Our Spring Term quality text is:
English:
This term we will be using the our high quality text to learn, discover and develop our writing skills. We will be focusing on writing 'A Kenning Poem' on the animals from Jamil's Clever Cat; looking at the structure and word choices, then we will perform our poems to the class. We will also be writing 'A Letter' based upon our high quality text; investigating the structure and layout and applying our new knowledge to write our letters.
Maths:
Multiplication and Division
This term we will be building on prior multiplication knowledge of the 2, 5 and 10 times tables, then we will be learning our 3, 4 and 8 times tables. We will look at the link of doubling the 2x table to help work out the 4x table and 8x table. At the same time we will link our learning of the times tables to division and finally, we will begin to learn formal methods of multiplication and division.
Money
This term we will be building on prior knowledge of money where children understand there is 100 pence in £1.00. We will begin to convert between pounds and pence
for the first time using low denominations then moving onto larger amounts such as 720p into pounds and pence and vice versa.
Statistics
This term the children will learn about the range of ways in which information and data can be presented and interpreted. The children will explore pictograms in detail, including exploring the use of keys where one symbol represents more than 1. Children will also be introduced to data presented in bar charts and more complex tables
Topic:
This term we will begin to learn about the Indus Valley civilisation, investigating how they settled and began building advanced cities. We will also look at how they developed agriculture, art and culture and we will take part in an Indus Valley day. We will also continue to observe why civilisations were created in certain geographical areas and how the people developed.
Science:
This term we will be investigating light and how shadows are formed and then we will be investigating magnets and forces. The children will experience setting up a basic simple science investigation using the key vocabulary taught with the theme.
Our Autumn Term topic is:
Our Autumn Term quality text is:
Our Autumn Term quality text is: